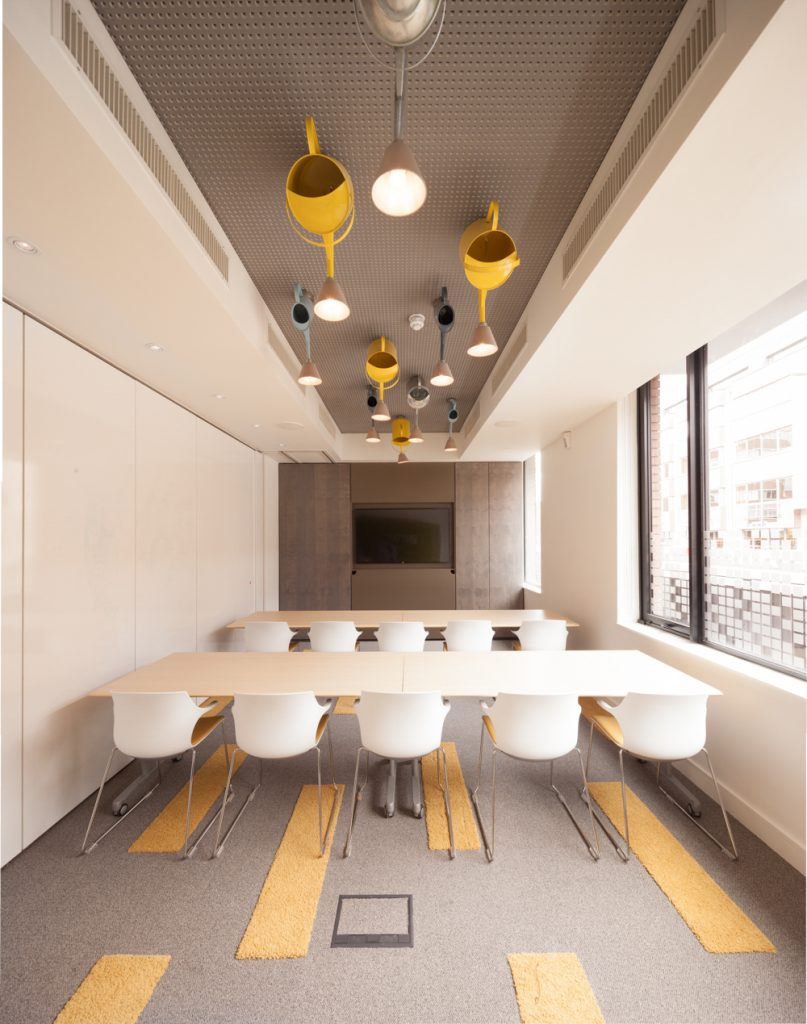 We were delighted to be awarded 'COMMENDED' at this year's Interiors and Fitout Awards at ArchiExpo in the RDS.
We would like to particularly  thank our clients Liferay, who have given us their trust all along the way in realizing our and their vision for a beautiful workplace. The award recognizes a tremendous effort to give our clients a bespoke and highly customized experience, that addressed many of their concerns about the nature of a modern open plan office. Through intelligent space planning, applying best practice standards in  acoustics and integrating more than 10% of the floor area as vertical life planting, we managed to give the office a unique and intimate feel.
We would also like to thank the main contractor Azure Contracting Ltd. and the many subcontractors who made the end result possible.
More information about the project HERE.
We were in great company at the awards ceremony with our fellow Fumbally Exchange friends of George Boyle Designs, who got 'Commended' in two categories and 'Highly Commended' in a third category – what an achievement.
Huge congratulations to the winners McCauley Daye O'Connell for their wonderful design of Elizabeth's Treehouse for the Barrettstown campus and the stunning office design for Slack by ODOS Architecture.
Full list of awards HERE.