Cafe Bar H – Grand Canal Dock
SECTOR:
retail
LOCATION:
Grand Canal Dock, Dublin 2
YEAR:
2011
SIZE:
130 sqm
A Collaboration with Nikki O'Donnell Architects
Entrepreneur and developer Harry Crosbie commissioned NODA to design a new cafe bar on GrandCanal Square. The challenge was  to attract both daytime and evening visitors in this thriving business community. We juxtaposed a slick white joinery wall with antique wood panels and a highly crafted bar front in oiled oak and gold leaf. The bar has a become a busy hub in this trendy neighbourhood.
"... [Andreas] is  a talented designer, and a great all rounder ..."
Nikki O'Donnell - Director of Nikki O'Donnell Architects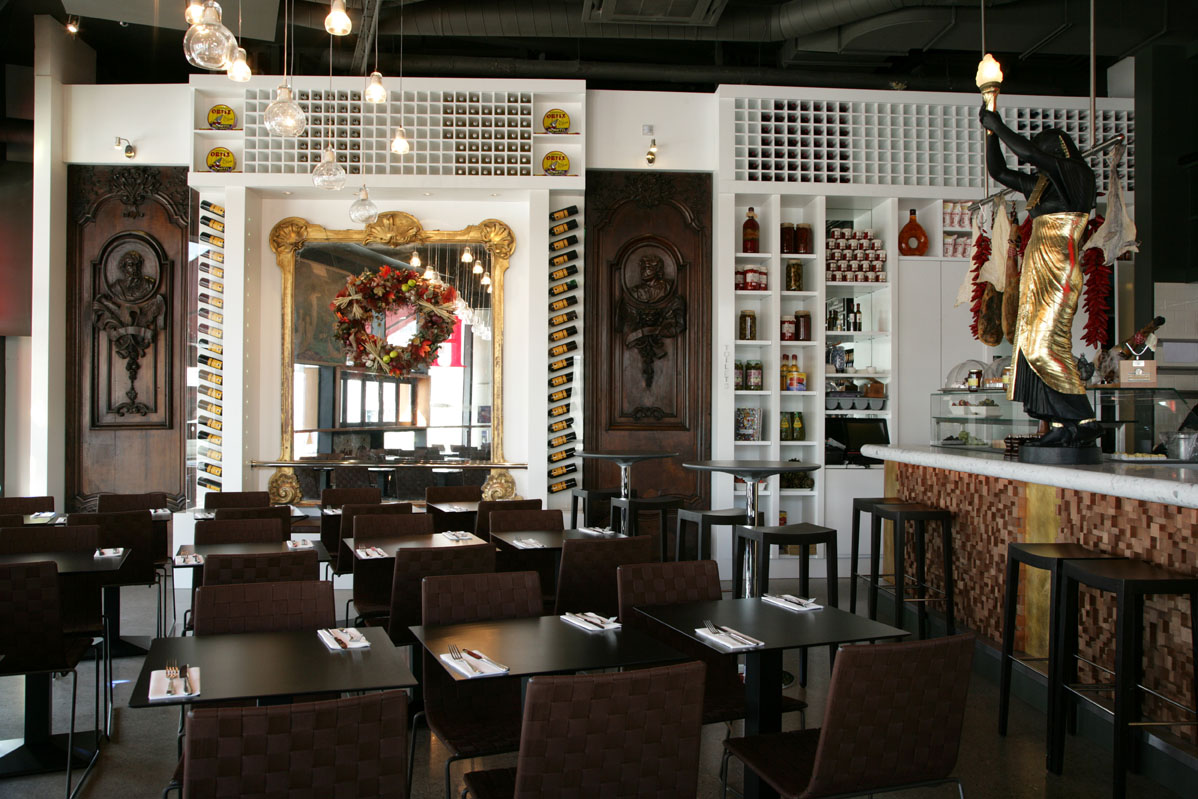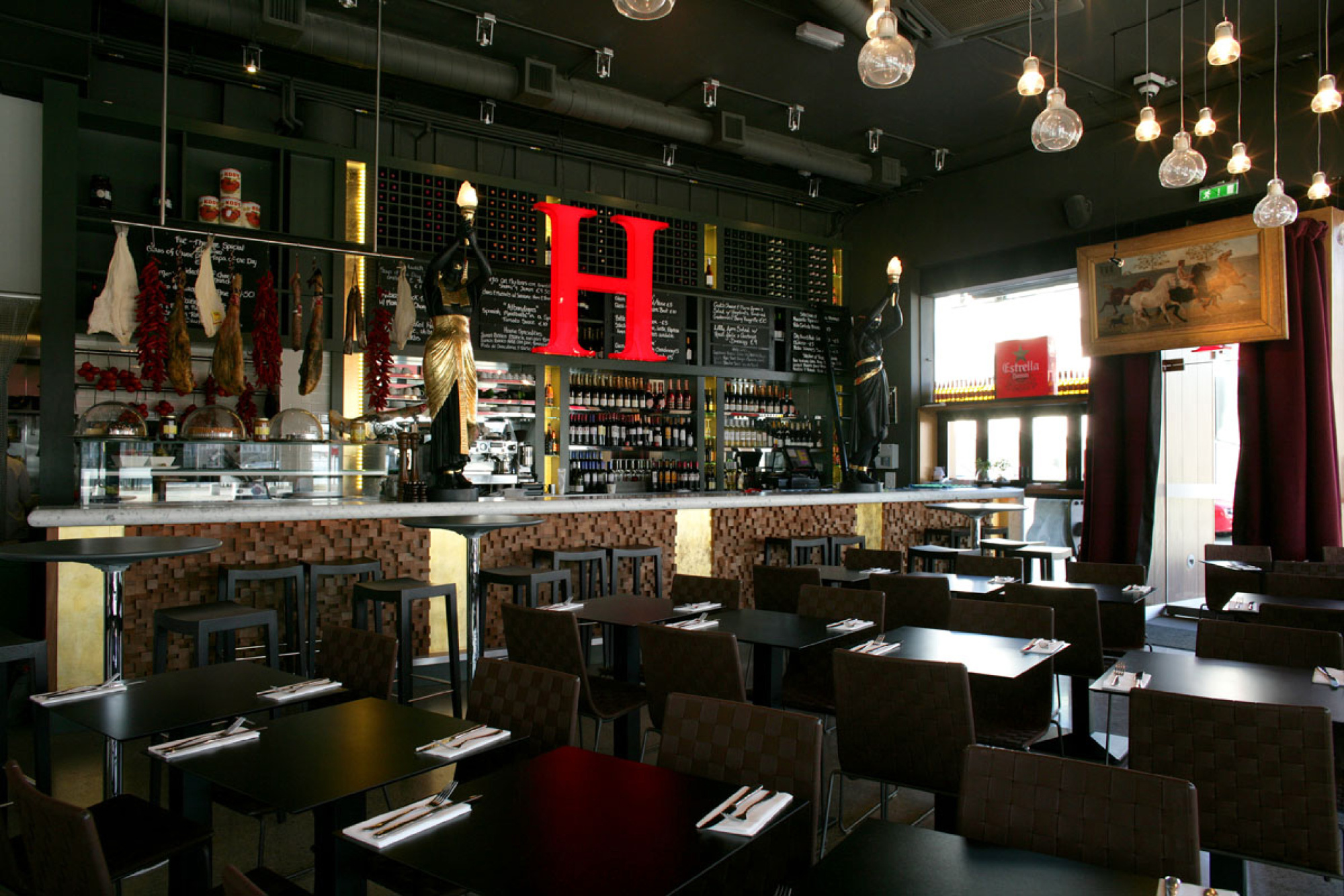 CLIENT FEEDBACK
I have worked with Andreas since 2004 on many projects.

With NODA, we worked together on the H bar, amongst many other fitouts.  Andreas played a big role in the success of these projects. I consider Andreas to be a dear friend as well as a dear colleague, and an absolute pleasure to work with.

Professionally, he is 100% committed, and is totally reliable. He is  a talented designer, and a great all rounder. He particularly enjoys solving design challenges; working  as part of the Design team, and communicating and coordinating with the other disciplines.

Nikki O'Donnell - Director of Nikki O'Donnell Architects